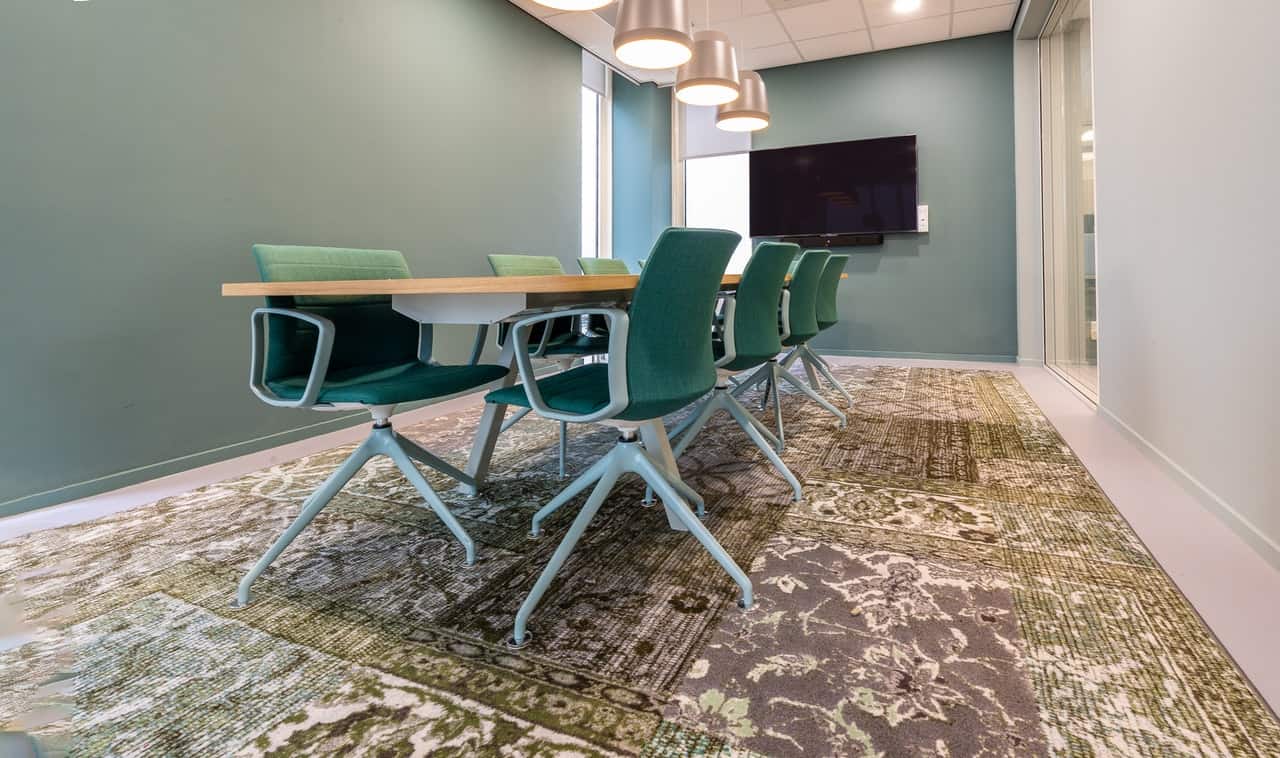 You may not notice, but your office chair is the true silent hero that's bearing the stress of your workload alongside you all day, every day. Through thick and thin, from day to night, your office chair does its job perfectly so that you can do the same. But of course, time is nobody's friend, and your office chair is no exception.
Most of the time in our offices is spent sitting in an office chair. Can you even imagine the constant pressure, sweating, and beating an office chair has to take to accommodate our needs? It's only fair that they start showing signs of wear, and your comfort might be suffering as well.
If you're wondering if your office chair is getting "old" or if you need a chair replacement, you've come to the right place. In this post, we'll explain how long an office chair can last and give you some tips on how to keep your office chair in good shape for longer.
How Long Should an Office Chair Last?
First of all, the answer to the question "how long does an office chair last" has a lot to do with what type of chair it is, as well as what material it's made of. Let's look at different types of office chairs and how long they can last.
How Long Do Fabric Office Chairs Last?
Fabric office chairs are among the most popular office chairs. They are preferred because of their traditional look and their durability. A fabric chair usually features foam padding underneath the fabric and can last between 7 to 10 years, depending on how well it's being taken care of.
However, it should be noted that not all fabric chairs are the same. Since fabric can be made out of a variety of different materials, we'll look at some of the fabrics that are commonly used for office chair production and see how durable they are.
Polyester
Polyester is a durable and flexible material that is commonly used in textiles. Polyester doesn't easily get affected by discoloration, and its flexibility makes for a comfy chair.
Usually, an office chair that's made from polyester fabric can last for about eight years if you take care of it properly.
Woven Fabric
Chairs that are made out of a woven fabric like chenille can be very durable if the materials are of good quality. They can last about 8-10 years with proper care. Woven fabrics have a rougher texture compared to fabrics like polyester or cotton. They're more durable against staining and discoloration since the texture helps blend in color differences.
Knitted Fabric
Knitted fabric is similar to woven fabric, but the texture of a knitted fabric is much finer and softer. It's durable and can last for about ten years if treated with care. Knitted fabrics are breathable and can dry faster, so your chair won't have damp patches of sweat even on the busiest and most stressful days.
Vinyl
The strongest out of all options is vinyl, an extremely durable material. The fabric is made of PVC plastic and imitates leather in appearance. It's so sturdy that it's often used to make chair mats to protect the floor.
Typically, a vinyl office chair can last for as long as 10 to 20 years, depending on how well it's taken care of. However, vinyl isn't a breathable material. If you're prone to sweating, a vinyl office chair may not be the best option.
Luckily, we have an extremely breathable type of material up next.
How Long Do Mesh Office Chairs Last?
If you're working in a hot environment or prone to sweating while you work, a mesh office chair might be the right choice for you! The most breathable of all the options we've covered today, mesh fabric is very flexible and comfortable.
Unlike fabric or leather chairs, most mesh chairs do not utilize any foam material. They utilize the surface tension of the material to create an ergonomic feel. Since mesh also doesn't hold any dust thanks to its structure, cleaning it is as easy as wiping it down.
However, even a small tear can become a big problem with mesh office chairs, which are less durable than fabric or leather chairs. However, this is a small price to pay if breathability is a top priority for you.
If you're looking for a good-quality mesh office chair, take a look at our picks for the best mesh office chairs.
How Long Do Leather Office Chairs Last?
Leather is another very popular material that's used in office chair production, especially for high-end products. In addition to being a costly material, leather is a very durable textile. It provides the most professional and classy look out of all the materials we're discussing today.
Leather chairs can typically last around 9-10 years if they're properly taken care of. It's possible to keep it intact for even longer, and we'll give you some tips on that in a bit.
Meanwhile, if you're looking for a good quality office chair but are unsure which material to go with, you can look at our buying guide for the best office chairs. We have included chairs made of various materials along with their pros and cons, which can help you make up your mind if you're still undecided.
How to Make Your Office Chair Last Longer
As we mentioned above, an office chair can last for about 8 to 10 years, but this depends on how well you're taking care of it. Keep reading to find out how to get more use out of your chair and prolong its lifespan. If you still have some questions after, you can check out our article on how to clean office chairs  for more details.
Vacuum Your Chair
Office chairs have lots of nooks and crannies, and dust and crumbs can easily build up in all those little corners. You can simply use a vacuum cleaner to clean all the dust out of your chair.
Vacuuming works especially well with mesh chairs since it's a very breathable material that allows for a more thorough cleaning. If you want to know more about how to take care of your mesh office chair, you can head over to the guide we have prepared, which explains everything in more detail.
Wipe Your Chair
This is a tip that especially works well on fabric office chairs, but you can use it on leather and mesh chairs as well. Simply wiping your office chair with a damp cloth can make your chair feel like new. Soapy water usually works, but check the care instruction of your chair. You may have to use different cleaning products depending on the type of fabric.
If it's a very delicate fabric or genuine leather, avoid using harsh chemicals and go for a simple cloth that's dampened with plain water.  Avoid using too much force on mesh chairs while wiping them down, as they're not the most durable.
Oil Your Leather Chair
This is a care tip that's only applicable to leather chairs, but it makes all the difference in the world! As we said, a good leather chair can last for a very long time if you know how to take care of it,  and the secret is conditioning the leather with oil or an oil-based cream.
You can find leather creams and oils specifically made for this purpose. Once you apply the oil, let the leather surface absorb it for at least two hours, or let it dry overnight for the best results. It's a fairly simple process, but it takes some time.
Conclusion
On average, an office chair can last around eight years. Of course, this can change depending on how you take care of it and what type of material it's made from. While mesh chairs are the most breathable and prevent sweating, leather and vinyl chairs provide extra durability.
If you're having trouble deciding between durable leather and breathable materials, our post where we compared leather and mesh office chairs can help.
All in all, if you want your chair to last longer, the best thing you can do is to take care of it well. You can regularly vacuum your chair to remove the dust and dirt buildup and wipe it down with a damp cloth to remove any stains. If you have a leather chair, you can condition it with oil to further prolong its lifespan.