Gaming chairs are really stylish and comfortable while playing games. But people still ask a question are gaming chairs good for your back? The answer to this is simple, yes gaming chairs support your back and give you comfort. In this article, we will show you a perfect overview of how gaming chair helps and improve your gaming efficiency. We also discuss the best posture of sitting on a chair for a long.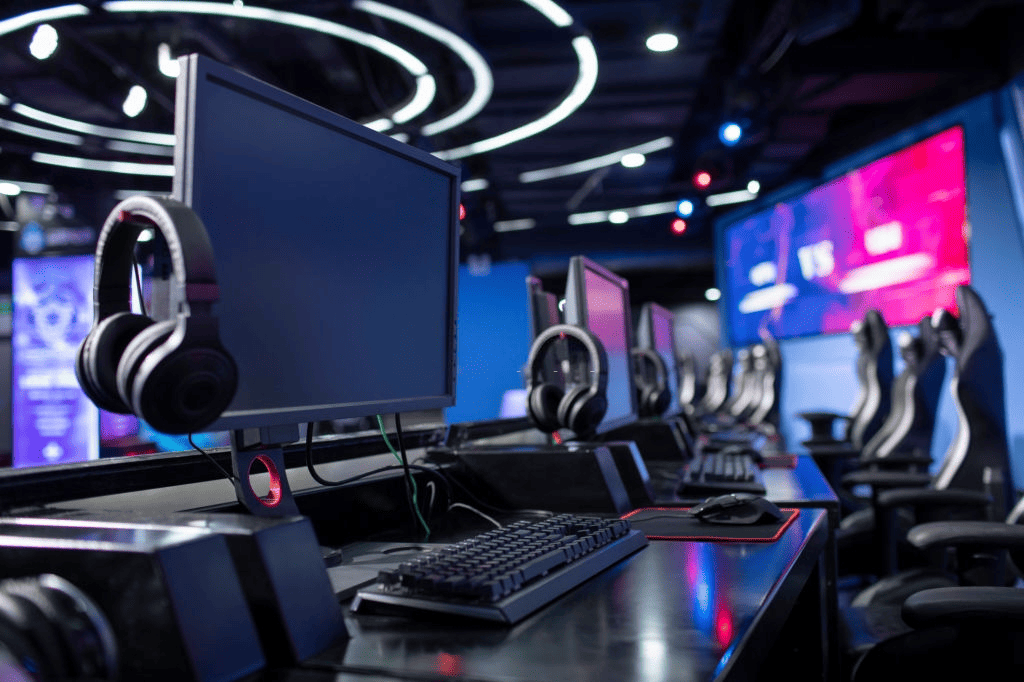 A perfect gaming chair is adjustable and offers back support. Your back pain is related to how you sit on a chair and how uncomfortable a chair can not support your back for a long time. The back pain in common issues for gamers, freelancers, and office sitting persons, who work sitting for a long time. Today we give you a perfect answer to your question. So let's dive into it.
How do gaming chairs help? Or Why you need a gaming chair
Maintain good posture: The best quality gaming chair can help you to maintain good posture while sitting for a long time. Strategically gaming chairs are designed to maintain a posture to keep your back straight. Typical chairs are causing the main back problem and bad posture. With a perfect gaming chair, you don't need to worry about anything like that.
Long sitting problem: If you are a pro gamer, freelancer then you must need a perfect chair like gaming chairs. Long time sitting on a normal chair cause neck pain, upper back pain, and other aches effects. Gaming chairs can reduce these sicknesses. Make sure gaming chair with headrest and removable pillow.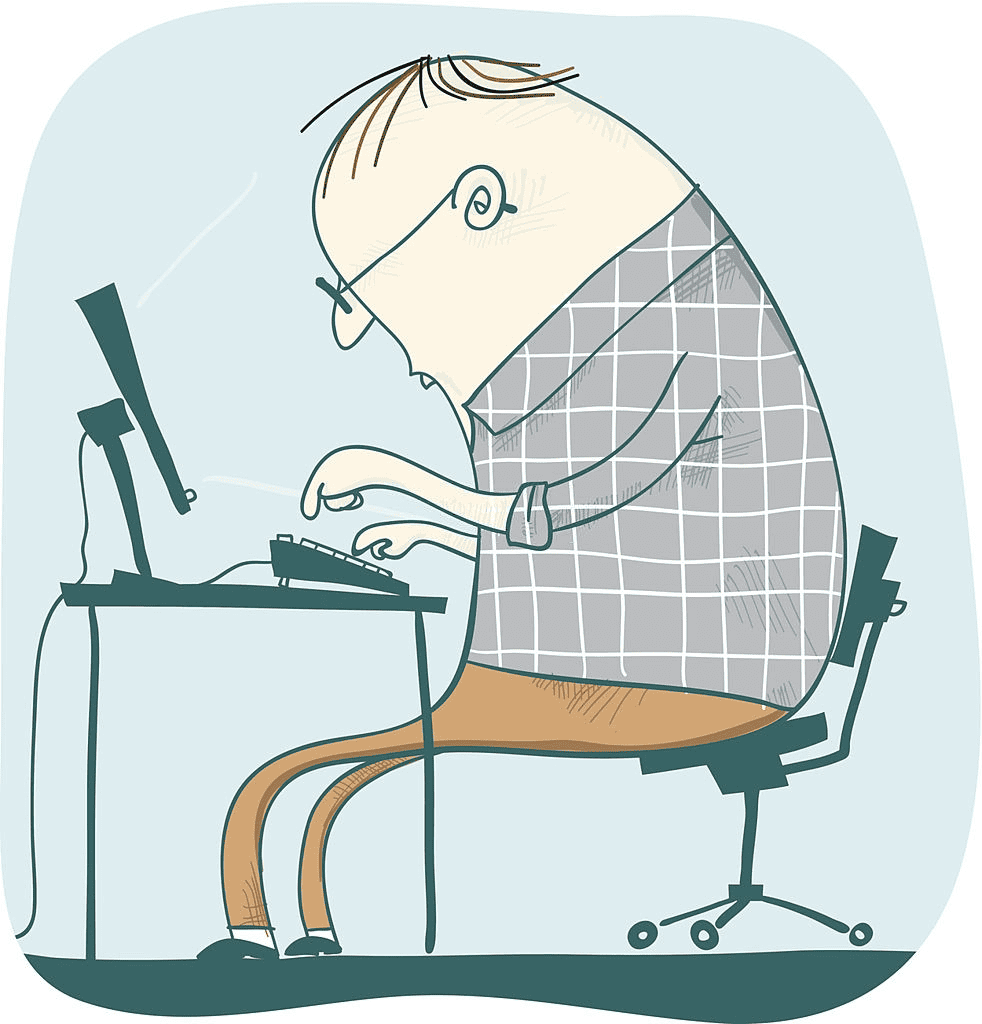 Healthy blood flow: Gaming chairs helps with healthy blood flow. While sitting for long, this will reduce your muscle stiffness, leading to better cardiovascular function, and reduce your back pain. It is a good investment for a gamer who spent a long time sitting in front of a computer.
Good Posture Benefits: Good posture will make you more and more productive. We define this with some points below.
Fewer Headaches: Working for a long time on an uncomfortable chair will lead to many health problems like a headache. Sit on a straight posture will give you the best overview of your screen and make you comfortable with your head that will save you from headaches.
Less Stress on Joints pain: Sitting comfortably on a chair can make relieve your back and leg joints from pain and stress. On a comfortable and adjustable chair, you can change your position from time to time.
More Energy: A gaming chair can give you more energy and make you more productive. Comfort is the main thing about productivity.
Better Breathing and Better Digestion: With a healthy sitting, you will face fewer problems with your health. It can lead you to healthy work experience. With a healthy body and mind, you can lead a better breathing and digestion system.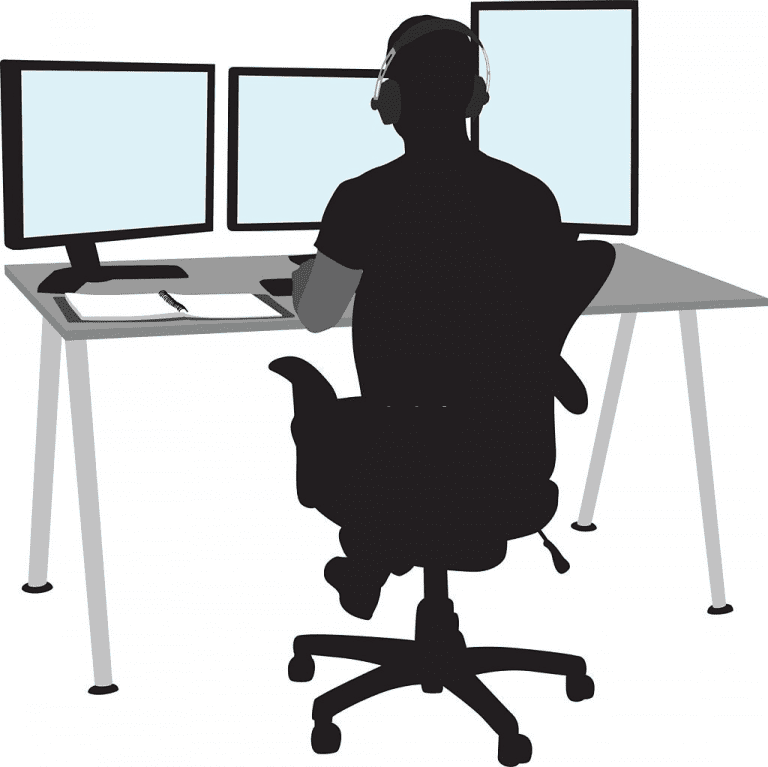 Improve Your Gameplay: Gaming chairs specially designed for dedicated gamers. They play games all day long and sitting in front of the screen for about 10/12+ hours. If they sit on a regular chair, they can't leave long. Because with an ordinary chair, there is no comfort and adjustable position that harms your health condition. But with gaming chairs, there are all facilities like comfort, flexible back, and headrest, armrest. With these features, they can improve their gaming experience.
How posture makes you more productive and healthy:
If you have poor posture or not comfortable while working for a long time, you will get distracted and can't produce much work, also can't be healthy for a long time. If you want to make differences between good and poor posture, you can easily know the result.
With good posture, people are more alert, productive, and engaged while working for a long time; on the other hand, poor posture people are depressed and anxious all the time.
Are office chairs bad for your back?
While asking are gaming chairs good for your back or not, you can also ask office chairs are bad for your back? Yes, office chairs are bad for your back. Office chairs have limited adjustable positions. Sitting in a single position always harmful for your back and make it harder to finish your work on time. When you work on poor posture for a long time with an office chair, this leads you to a permanent bad posture of your body.
Harmful aspects of Bad Pasture:
Encourage Slouching: Slouching Is Bad For Your Back and can stress your spine. Gaming chairs support your spine with comfortable headrest and adjustable backrest. When you work for a long time and lean back, the chair holds your body. With the best gaming chair without harming your body, you can sit comfortably while working for a long time.
Joint and muscle pain: Bad posture is free with the wrong chair that can make your body pain. Poor posture makes your body stressed that leads your body to chronic pain on joint and muscle.
Poor productivity: If you work in an office for 8/10 hours or If you are a dedicated gamer and using an ordinary chair, you will never give your 100% on profession or work. Sitting comfortably on good posture will make you feel enjoyable and more productive.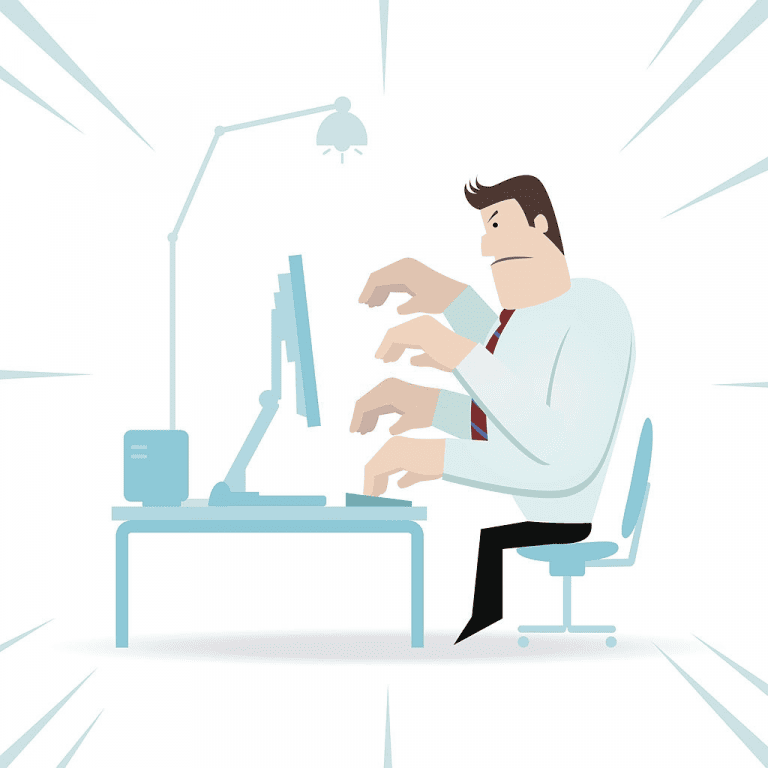 Depression: Studies show that sitting in a poor position while working makes you stressed and depressed. Bad posture also causes weight gain and negative thinking.
Low blood flow: Sitting on an unfortunate position leads to optimal blood flow and poor circulation of blood flow. It is extremely harming your growth and digestive system.
Are gaming chairs bad for your back?
Do some people also ask that are gaming chairs bad for there back? The answer to this question is a big NO. With the best gaming chair which has a comfortable seat, adjustable back, headrest, armrest will never make you feel bad while sitting for a long time. It is already proved, and you can also check yourself by buying one here.
Find the perfect Gaming Chair in 4 easy steps
Buying a quality gaming chair is very important for a pro gamer. Best gaming chairs come with top-class comfort and adjustability. So that you won't get tired sitting too long.
Comfort is the main priority of buying a gaming chair. We will now decide how to choose the perfect gaming chair as per your need in just four steps.
Price: Both cheap and expensive gaming chair is available in the market and supports your back. Dedicated players who play games all day long can buy some costly chairs for there daily life.
But if you play games only for a few hours a day, you can choose a cheap one. First, you decide what the price range is and how flexible you are.
Adjustability: There are two types of adjustability on a gaming chair. One is armrest and backrest. Armrests are essential for arms to be placed comfortably. All the chairs come with arm adjustability, even cheaper once offer a 1-directional version that moves only up and down. And expensive are have 4-directional adjustability.
Backrest adjustability is very crucial for your back. Made with steel and padded with foam that supports your spines when you lean back. The ideal working angle for a long time is 110-130 degrees. Many cheap gaming chairs offer 180-degree recline. And some expensive chairs offer a 135-degree recline. If you are buying a gaming chair that supports your back 110-degrees is a range, what experts recommend.
Size of the chair: Always choose a gaming chair that fits your body size. The chair's size is also very important. Because if you buy a small chair that can't give you armrest and backrest as well. Or if you buy bigger than your size, that also causes the same problem.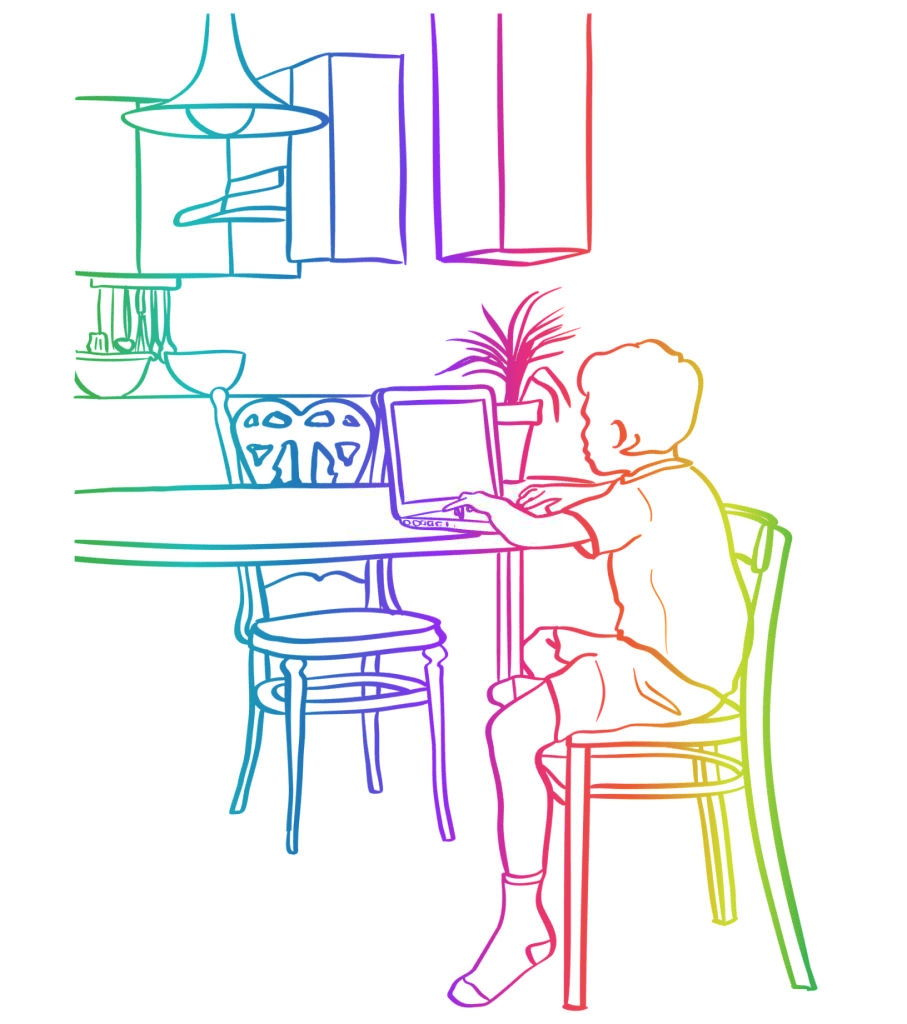 So if you want the full advantage of a gaming chair with comfort, adjustability, and other related benefits, then choose a gaming chair that fits your body size.
The seat: When buying an expensive gaming chair, you must check the padding of the seat. Cheap padding will block the blood circulation of your leg and cause pins and needles. Cold foam padding is the most excellent choice of the gaming chair industry. These foam has exceptional durability and lasts long.
Some best gaming chairs:
Here we are listing some best gaming chairs for you. You can choose them by there size, comfort, adjustability, and price.
---
X Rocker Gaming chair
The X Rocker gaming chair is best in this chair industry. They produce gaming chairs since 2005. It has the best comfortable seats and adjustable back support. You feel much more comfortable with this x rocker gaming chair. This X Rocker Pro Series H3 series is compatible with all console and devices, best media experience with 4-speaker and super subwoofer. It has an ergonomic design and stylish model. If you are a pro gamer, you can buy this gaming chair.
Features:
Ergonomic design
Adjustable back and armrest support
4- a speaker with super subwoofer
Compatible with any console and device
Multipurpose use
---
Marvel Avengers Iron Man Big gaming chair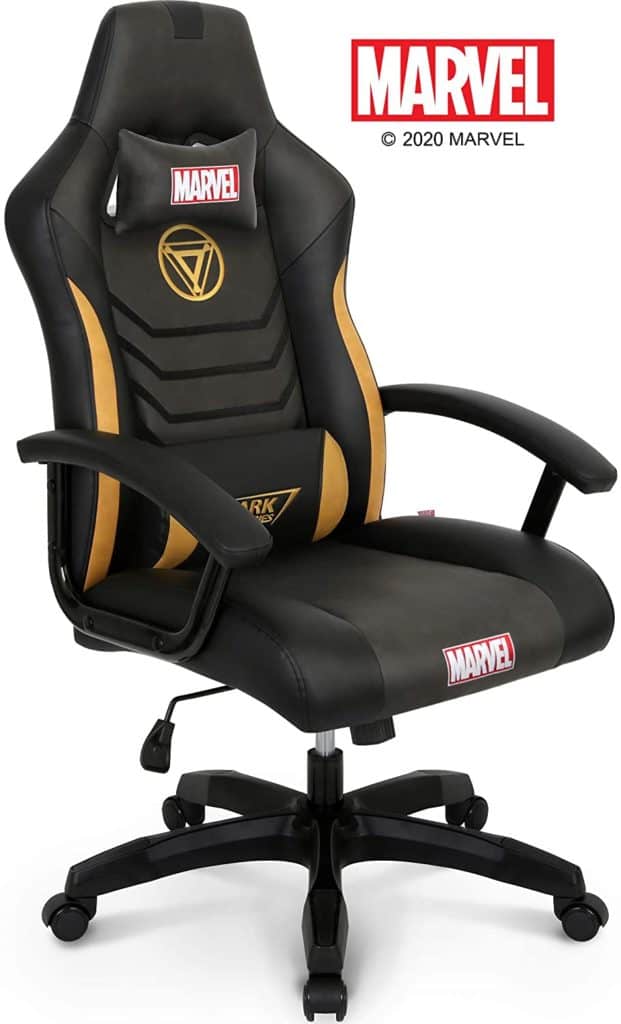 It is a Marvel Avengers Iron Man Big gaming chair/ office chair. It has an ultimate sitting experience with a bigger and wider seat. They offer premium PU leather and a 1-year warranty with there product. This gaming chair is for serious gamers. It is specially designing for players who play games for hours and hours. It has the ultimate design and comfort with its back and arm support. This gaming chair is best for adults.
Features:
Big seat
Ultimate design
For adults
1 Year guarantee
---
GTRacing Pro Series
This gaming chair has high-class design and made with smooth PU leather. Seat, lumbar, and headrest pillows are adding support and comfort. GTRacing has the best seat choice for working, studying, or playing games. That makes it modern and comfortable. Ergonomic design with steel and padded foam keeps you comfy for a prolonged gaming experience. Armrest and seat are adjustable with 90-170 degree recline, removable cushion, and a headrest pillow.
Features:
Ergonomic design
Multifunction
High- quality material
Comfortable
Perfect for gaming
Final thoughts

If you are a pro gamer and spending a vast time playing in front of the computer, you must need a gaming chair for your health. Gaming chairs make you comfortable while playing, and you will be more productive. Pro gamers use these chairs for big esports tournaments to be successful.
For a long time sitting work like gaming, office work, reading, you can use these chairs. These chairs will help you to sit in proper posture, and these will be your habit while using these chairs for a long time. Now you got the answer to your question that are gaming chairs good for your back or not.
Thanks for reading this
Some FAQ
How much Difficult it is to Set-Up and Assemble gaming chair?
It is very easy to assemble a gaming chair. Even a newbee can set it up.
How much a Gamer Chair Cost?
Cost is varies with quality. Normaly it costs around $100-$500 per chair.
A place to Buy a Gaming Chair?
You can buy it from any local shop or from online here.
Gaming Chair Can Make Me a Better Player?
Of course a good gaming chair can make you the best player. Because it makes you feel comfortable and efficient which gives you more energy.
---