If you're spending the majority of the day in the sitting position, whether it is work or leisure, you might be intimately familiar with back pain, hip pain, or shoulder pain.
Ergonomic chairs help you stay comfortable and pain-free while sitting but they're not all equal. One of the best and most expensive you can get is the well-known Herman Miller chair. But why are they so expensive? Are they worth the extravagant price tag?
In this article, we are going to talk about the Herman Miller chairs, explain why they cost so much and discuss whether they're worth their price. Read on.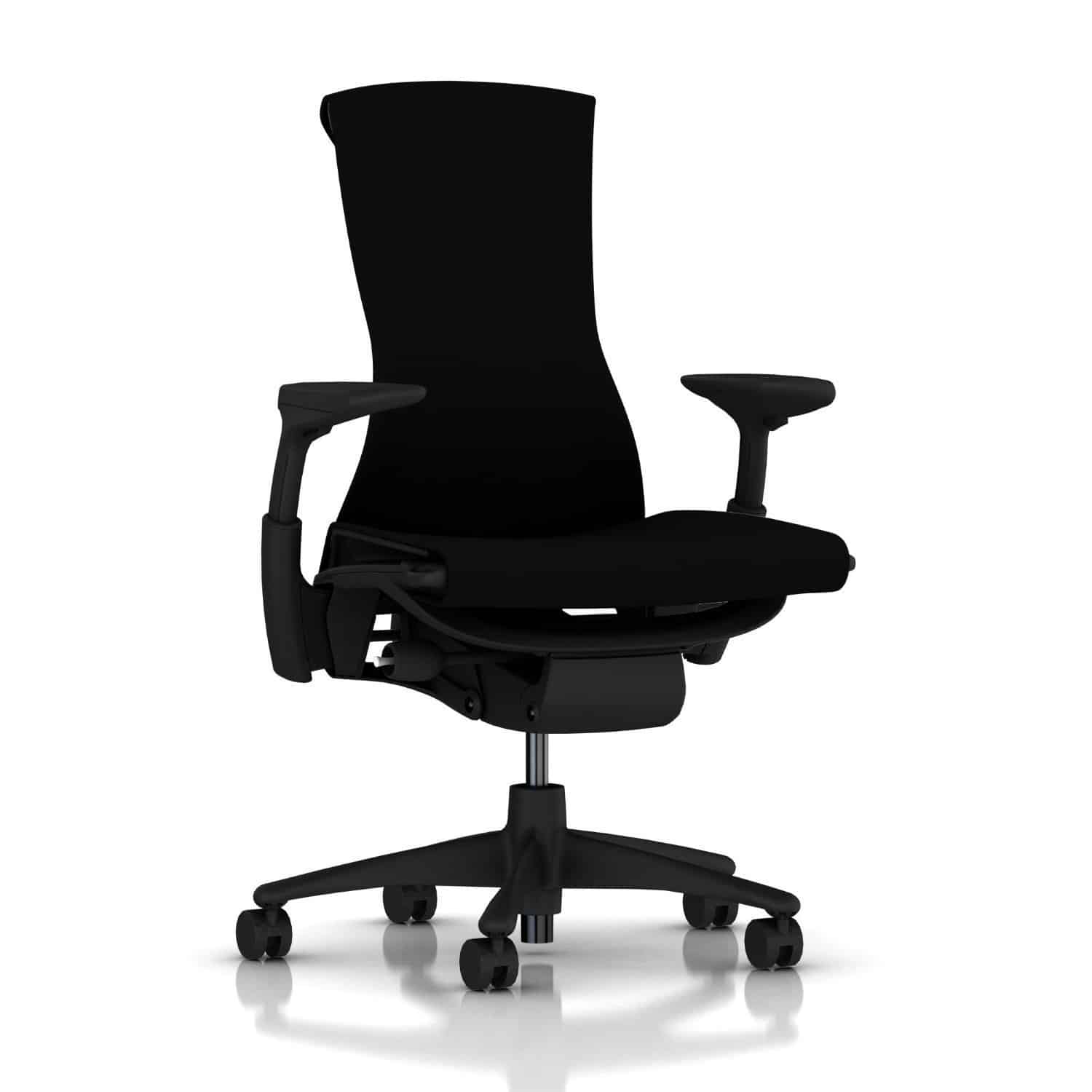 Why Are Herman Miller Chairs so Expensive?
Herman Miller is a name behind some of the most innovative ideas in ergonomic design. Compared to a plain ergonomic chair, Herman Miller chairs have probably the most brilliant solutions for improving your sitting posture, pains, and overall health and productivity.
How do they do it?
The company conducts its own research on productivity, efficiency, sitting posture, health at work, office interior design, and other related topics.
The brand also uses premium-quality materials that guarantee their products' long life. You can expect a warranty as long as twelve years, as the producer has absolute confidence in their product. This makes Herman Miller ergonomic chairs an excellent investment.
Are Herman Miller Chairs Worth the Price?
Although the price tag ranging between $600 and $1700 may at first seem unreasonable, we say yes, they are worth the price.
First of all, the durability. At Henri Miller, high product performance is the number one priority. The chairs are engineered using top-tier production materials that are resistant to regular wear and tear. They are a preferred choice not only for office work but also for studying and gaming.
The majority of chairs produced under the Herman Miller brand are highly customizable. There is something for everyone's personal needs. As you browse their website, you can filter out different features and select those that are the most important to you (e.g. back support adjustability, upholstery material, etc).
Besides, thanks to the long warranty period, you'll be able to sell the chair or its parts in the resale market for a fair price.
How Do I Know if My Herman Miller Chair Is Real?
If you decide to make such a big investment, you certainly want to make sure that you're actually getting the right product. There're many Herman Miller knock-offs on the market so make sure to check the authenticity of the chair.
The easiest way to check if it's a genuine product is to look below the seat for the Herman Miller logo, model serial number, and maybe also the name of the reseller's shop.
If you're not purchasing a second-hand product, it's possible to also ask for a certificate of authenticity from Herman Miller, especially when it comes to their signature pieces.
Furthermore, you can also expect different types of paperwork such as the instruction manual that may contain important information on how to put together and maintain the chair (e.g. stain removal, broken piece, proper adjustments, etc). You also need the warranty papers.
Are Herman Miller Chairs Ever on Sale?
Like many other vendors, Herman Miller offers a discount on their products directly, usually on special occasions such as Holiday sales, Black Friday, etc, but you may also run into chairs on sale from their retailers. If your purchase doesn't need to happen right now, it's actually a good idea to postpone it, and track the prices for potential discounts.
How Can I Save Up Money But Still Get a Herman Miller Chair?
Besides waiting for a percentage discount, there are a few more options when it comes to saving up money while still getting a good chair.
As with many other things in life, second-hand/pre-owned Herman Miller chairs may still be in  good condition. This may take a bit more time, as you need to scroll through ads, analyze each product, and maybe even pay a visit to check its state.
You'll find the manufacturing date under the seat. If it is less than 12 years old, it could be a good idea to buy it because it'll still be under warranty.
You can also visit outlet shops that sell new products at lower prices. The discount can go as high as 50% or even 70%. It does require patience, and additional effort, and it's uncertain whether you'll find what you're looking for, but it's still possible to get a very good chair for a lower price.
Knock-offs resemble the real thing and cost less, but you'll likely get a much worse product that is not worth even the discounted price. It's a common practice to re-use genuine Herman Miller parts to assemble knock-offs and sell them as the real thing. However, you can't count on a warranty and you wouldn't be able to depend on the Herman Miller repair service when problems arise.
If you're buying from a second-hand seller or retailer, you can significantly narrow down your options by testing the chair yourself before purchasing.  This type of personal experience is irreplaceable and impossible to have if you stick to online shopping.
Most Popular Herman Miller Models
Herman Miller brand has many well-known models with magnificent ergonomic design. The Aeron chair is probably the most popular option. Aeron chairs are standard office chairs and like most Herman Miller chairs, they come in three different sizes.
The Mirra chair, is highly adjustable, flexible, and offers great back support.
There is also the highly elegant Embody model, often praised for its superior innovative ergonomic design that gives the user a sense of floating.
Final Words
We spend more and more time sitting in front of our computers. We sit while studying, working, playing, and surfing the internet.
This is why ergonomic chairs are becoming more and more popular, not only in workspaces but also in our homes.
Herman Miller chairs are by far among the best in the industry. They are a safe and smart investment thanks to their premium quality and a 12-year warranty.