As digitalization is kicking off, many of us who have started to store documents in the pre-computer era are left with a bunch of empty filing cabinets we rarely use.
Of course, filing cabinets can still be useful if you like storing your documents physically. If that's the case, you may want to replace old cabinets with new ones or give them a makeover fit for the 21st century.
In any case, you shouldn't just throw out old filing cabinets. There are many creative ways to repurpose this piece of furniture and avoid unnecessary waste.
In this article, we'll talk about how to upcycle old filing cabinets, so they are more functional and pleasing to the eye.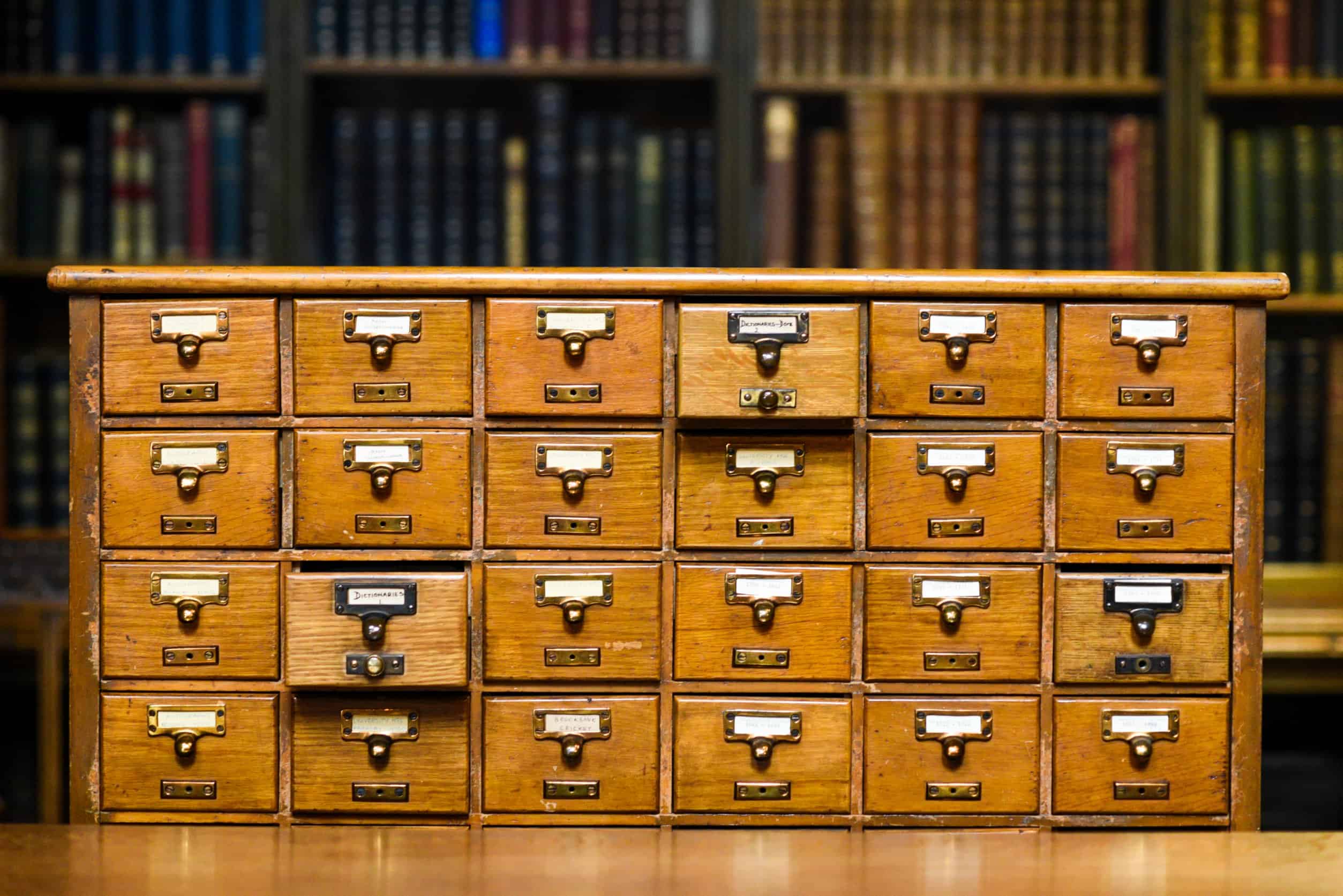 What to Do With Old Filing Cabinets: 14 Creative Solutions
You can use the old filing cabinets to add a flair to your space. Here are some creative ideas.
Child Book Corner

Did you know that two old-school, boring filing cabinets can become a fun and colorful reading corner for your child? Paint them in child-friendly bright colors and connect them with a board on top. Of course, leave some space between the cabinets and fill it with decorative pillows, curtains, toys, and voila – you have a book corner for your child. The paint should be metal and/or wood-friendly.

End Table


A single metal cabinet can easily be transformed into a stylish and functional end table that combines perfectly with your armchair or sofa. This kind of upcycling project is fairly simple, and you can do it even if you are a complete amateur at DIY projects.

Coffee Table


By flipping the two-drawer cabinet structure on its side, you can transform it into a rustic coffee table. Of course, you should give it a makeover with a fresh coat of paint. Usually, black or gray work best.

New Desk


Making a new desk out of old filing cabinets is as simple as making that child-friendly book corner. Simply connect the cabinets with a wooden board on top. You might want to paint them first.

Flower Pot


If you want to go full green with your filing cabinets, you can turn them into plant pots! First, take out the drawers and place the rest of the cabinet on the ground on its back. Paint the metal construction a bright color you like, which would look good in your garden or your balcony. Make some holes on the bottom for draining. Add soil and fertilizer inside, and your upcycled pot is ready to take on new tenants.

Kitchen Counter Space


With just a bit of work, a 2-drawer cabinet can easily become a kitchen counter like in this example, and you can get some additional workspace in your kitchen. What you need to do is paint the cabinet so that it matches the rest of your kitchen.

Pet Pamper Station


This project requires a bit more effort, but it's still possible to DIY it. If you have a single-drawer cabinet, this is a great project for you. Once you have the cabinet repainted to match the other surrounding furniture, you will need to make two big holes to put the food and water bowls. Then, fill up the liner with a bag of pet food and put a scoop inside. This is now your pet's feeding station.

Homeschool Educational Equipment


If you have a young student at home, an old filing cabinet you're considering throwing out can be useful for their education. First, get the drawers out and paint them. Then you can paint one side of the cabinet with chalk paint and put a whiteboard on the other side. The drawers are an ideal place to store school supplies, and the rest of the cabinet boxing can be used for home studying sessions. This is a great way to teach young people about upcycling.

Laundry Bin


If you place a two-drawer metal cabinet horizontally so that the drawers are on the top, you can get the drawers out and put two soft laundry bins inside, like in this example by Prodigal Pieces. Since this is going to be a pretty heavy laundry bin, it may be a good idea to attach a set of wheels on the bottom, so you can roll it around the house and bathroom as you please. You can paint the new laundry bin and decorate it with an attractive stencil. This project can be an amazing gift for a friend, especially if they appreciate upcycling.

Kitchen Storage


The metal box of the old filing cabinet can be used to create a kitchen pantry storage. You may need a metal cutter, as you probably want to remove some of the metal to make accessible shelves, like in this example. If you don't want to go through much effort, this Pinterest rustic solution may be a better option.

Storage Yard Bench


This is a low-effort but extremely useful DIY upcycling project. Suppose you have a spacious yard and want a closed space to keep your gardening tools, pots, and other equipment. In that case, all you need to do is flip your filing cabinet horizontally so that the drawers are on the top, remove them, and attach a wooden lid on top of the box using hinges. Paint the whole thing so it matches the colors of your garden, and cover the lid with comfortable, decorative cushions.

Craft Counter


Several 2-drawer filing cabinets connected, repainted, and covered with a big wooden plank make an amazing craft workstation. The drawers below serve as storage space for any type of craft. You can use it to store tools, threads, needles, materials, painting brushes, decor, and so much more.

Faux Wood Storage


If your old cabinet is made of wood, you can simply refurbish it (e.g., paint it rustic white), add some nice handles, and perhaps labels. You'll have a beautiful storage space, and no one will ever suspect where it came from.

Rustic Bedroom Wardrobe


With a little effort, an old file cabinet can turn into an attractive, rustic-style bedroom wardrobe ideal for keeping your sox, underwear, sheets, and foldable laundry. The best part about this project is that you waste nothing. See for yourself on this link.
Conclusion
Why toss something in the trash if it still can find a purpose in this world? Depending on how much work, money, and time you are ready to invest into repurposing your old filing cabinet, you can end up with an as-good-as-new piece of furniture worthy of your living room or garden storage shed that's functional enough.
You can gift your creation to friends, or if they are really good, you can try selling it on online shopping platforms such as Etsy.